Roman Molino Dunn is an award-winning composer and Billboard-charting music producer (a.k.a Electropoint) at Mirrortone Studios in New York City. His film work includes Huracán on HBO, Kid Correspondent on Youtube Originals, All Hail Beth on Bric TV, and the cult classic LGBTQIA feature film Bear City 3.
Brands that have used his music include Burger King, PayPal, Marriott, Michael Kors, NBC, The Ad Council, Clinique, Snapple, Globe and Mail, Honeywell, Maserati, Tom Ford, Kopari, and many more. TV networks that have used his work include HBO, E!TV, A&E, MTV, Oxygen, BET, Bravo, Netflix, Discovery, TLC, NBC, and NASCAR.
As a music producer, Electropoint, he has worked with major and indie labels and Grammy-winning artists, particularly with reality TV stars (Love & Hip Hop, Dr. Miami, Ru Paul's Drag Race, Real Housewives of New Jersey, Howard Stern, Bad Girls Club), and his productions and soundtracks have climbed both the Billboard and iTunes top 20 charts.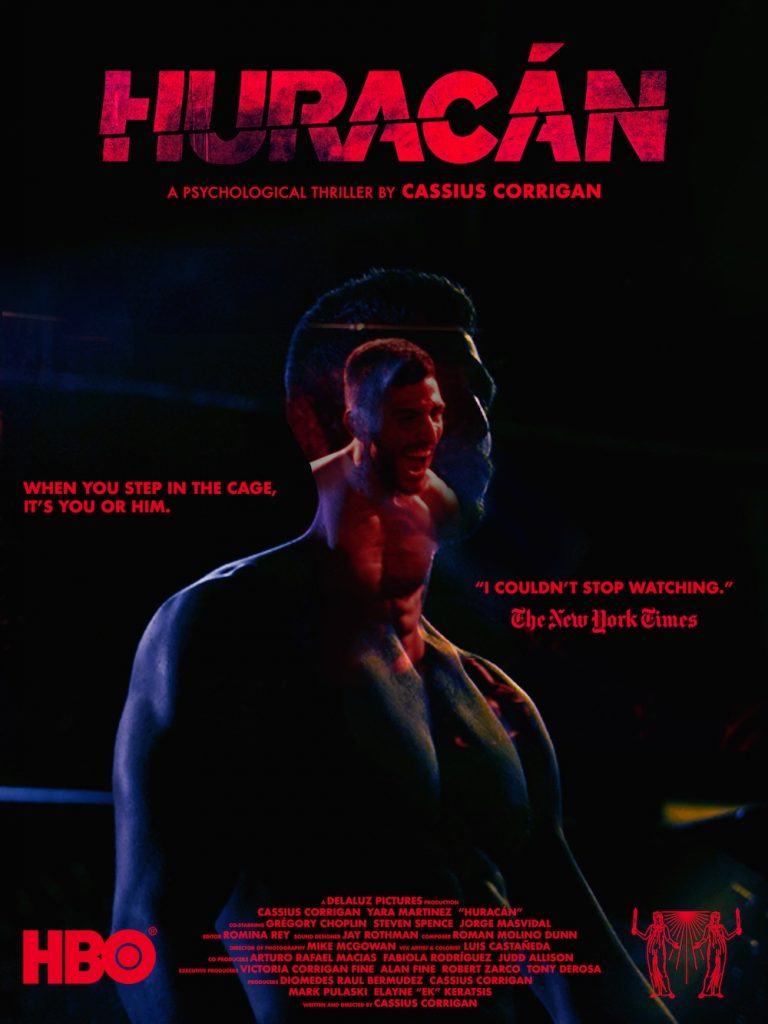 Huracán, on HBO and HBO Max, follows aspiring MMA fighter Alonso Santos (Cassius Corrigan) who suffers from Dissociative Identity Disorder, which manifests itself in his aggressive and reckless alternate personality, Huracán. The film also stars Yara Martinez (Jane the Virgin), UFC superstar Jorge "Gamebred" Masvidal, Muay Thai champion Grégory Choplin, actor/musician Steven Spence, and Camila Rodríguez.
Kid Correspondent is a Youtube Original Series from SoulPancake, with appearances by Kristen Bell, Mandy Moore, Rainn Wilson, Robin Roberts, Lisa Loeb, and more. This feel-good news show features 8-year-old Riah and a crew of correspondents who want to help kids understand important world issues like elections, social justice, decision making, and using your voice.
Scoring Commercials often feels like scoring Miniature Films, and working for a Luxury international brand like Maserati allowed me to focus on creating artistic music even for branded content.  
MY WORK AS PRODUCER ELECTROPOINT HAS TAKEN ME TO SOME EXCITING PLACES; PROBABLY THE CRAZIEST ONE HAS BEEN THE HOWARD STERN SHOW. I CO-WROTE AND PRODUCED "FREE TO BE ME FEAT. ELECTROPOINT" BY TAN MOM AND ADAM BARTA, AS WELL THEIR TWO FOLLOW UP Songs AND A SONG FOR MEDICATED PETE. HEar HOWARD, ROBIN, AND SHULI HAVE A LAUGH AS I WORK IN THE STUDIO WITH TAN MOM ON HER NEW TRACK AND AN IN-STUDIO INTERVIEW.